Hint: This website is not optimized for your browser version.
All about our "Data download" section
-
You can download and save any data on the SMARD website for your personal use, as long as you name the source, in the "Data download" section.
You can download any data published on the SMARD website for your personal use in the Data download section. All the data published are covered by the Creative Commons Attribution 4.0 International Licence and so can be downloaded and used free of charge as long as you credit the source. What is particularly useful is that you can download data from different categories using the same resolution. This makes it easier to compare data from individual categories because there is no need to post-edit the data first.

You can download the electricity market data displayed in the Market data visuals section as well as data from the German electricity market section. There are two categories to choose from: "Download market data" and "Download power plant data".

Both categories have filters you can use to select exactly which data you want to download. You need to select one option for each filter before you can download a file with the data. If you want to download market data, you can choose from the same main categories as in the "Market data visuals" section: "Electricity generation", "Electricity consumption", "Market" and "Balancing". You can then select a data category, a country/bidding zone, a date/time period, a resolution and a file type.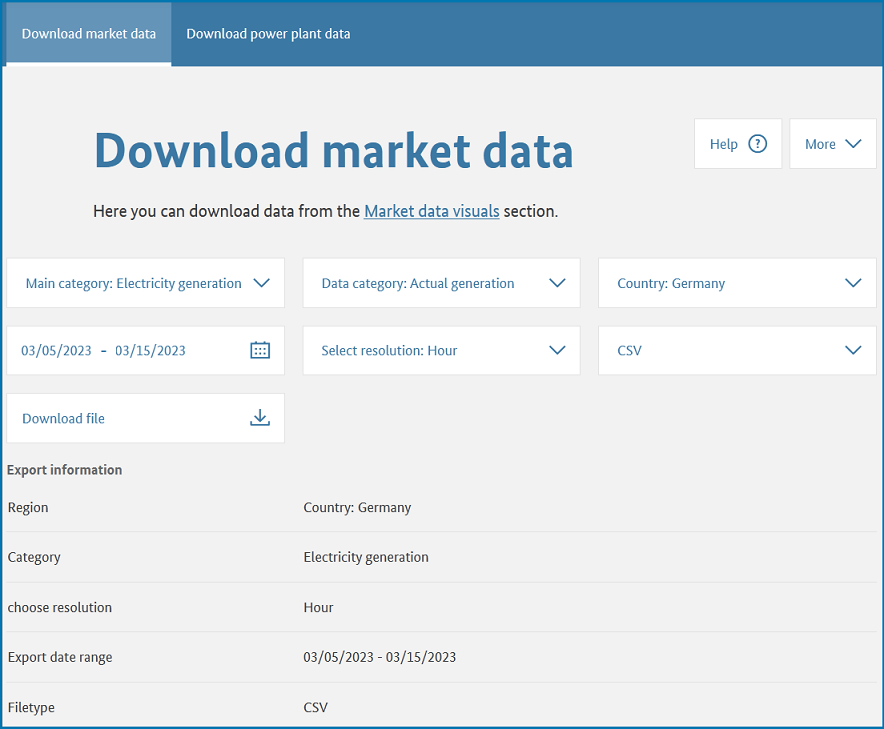 You can download power plant data as individual time series for generation from units with an installed generation capacity of at least 100 MW. You first need to select a generation unit (or all units), then a data/time period and a resolution, and lastly a file type.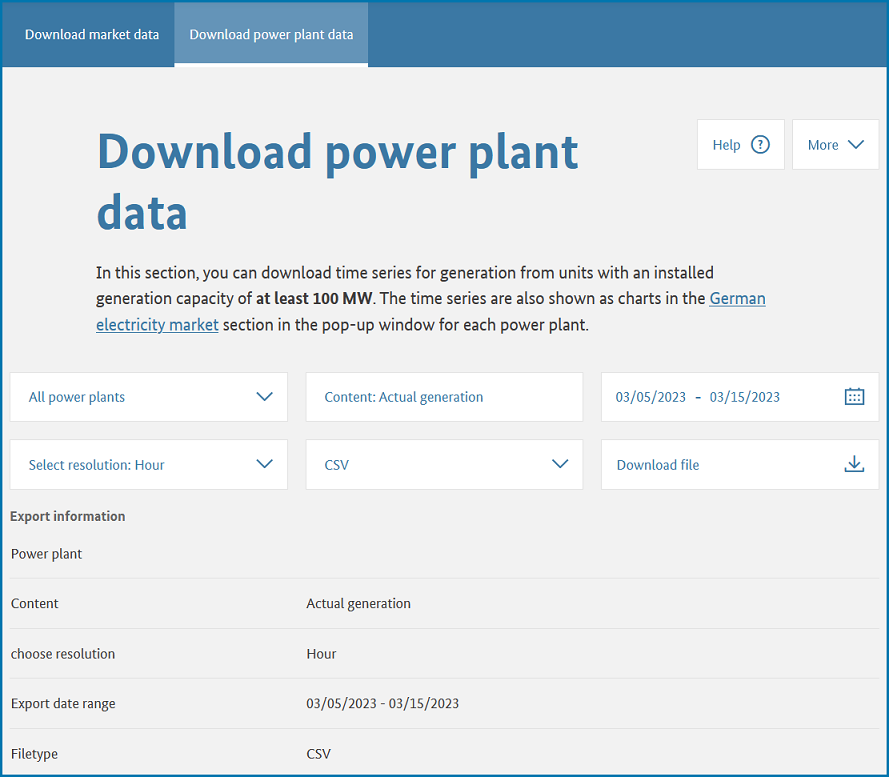 You can also access an interactive guide by clicking the "Help" button on the right near the top for a step-by-step explanation of the different filter options and what the "Data download" section has to offer.